Don't know what to make of snow, fire, and sake? Well, Japanese people do. And they do it with flare! Every January 15th, the Nozawa Onsen Village holds a breathtaking fire festival to pray for the health, good fortune, and abundance. What better way to do it than burning a massive man-made tower for everybody to see? Let's dive into this exciting, pyrocentric celebration.
The Village
This unique festival started in 1863 to drive out bad luck. There's really not much of a history for us to share but the location, we can say a lot about.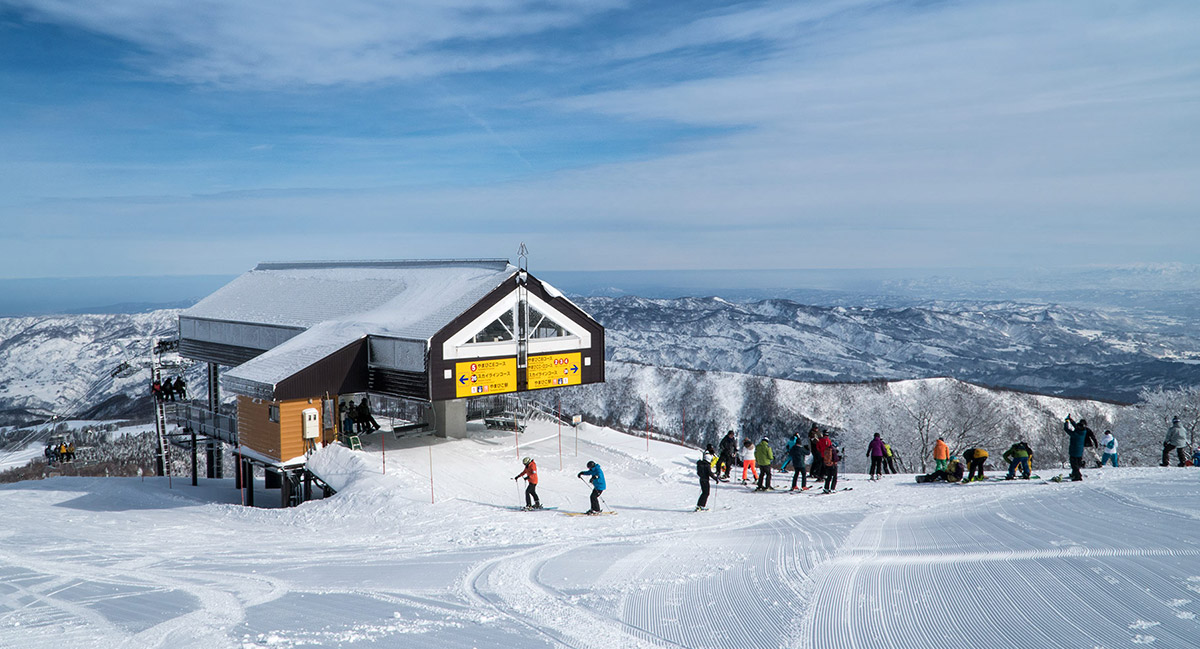 The festival is held in Nozawa Onsen, one of the few Japanese Village preserving tradition amidst modernization. It boasts picturesque snow mountains, a beautiful and tranquil ski resort, and friendly village people.  Talk about, a first-class skiing experience, stunning views, and fine snow.
What to Expect
Aside from numerous parades, locals and tourists enjoy the overflowing of free sake courtesy of the village's local firemen!

Then, there's the "fire-setting" performance. It's more of a stages battle between 25 and 42 year old village men with the goal of turning a towering wooden shrine into ashes.

The man-made shrine is made out of rice stalk, wood (of course), and other natural materials that are deemed flammable.
It's also important to share that it takes an army to build the shrine, say about 100 men.

Now for the highlight! As the shrine continuously gets attacked, it eventually turns into a massive bonfire that bears a warm light that envelopes almost the entire village.

As a way of capping of the fire festival, fireworks are lit, adding an even more festive vibe to the already festive occasion.
Getting There
Being one of Japan's biggest fire festivals, local and foreign tourists rave about the experience all the time. To experience the same, here's how you can get there to join the festivities.
Chuo Taxi
If you're making your way to the village from Tokyo or any of the airports in Nagoya, you can take the Chuo Taxi. It's a long way from these locations, though so traveling might take you anywhere between 5 to 6 hours.
Group Chartered Bus
For larger groups (20 people) or individuals that don't mind taking the bus to get to the village, you can ride a charter bus going to the festival.
Private Bus Service
You can book a bus trip through private travel agencies from Tokyo to Nozawa Onsen village.
By Train
From Hanida or Narita Airport, you can get on a 60-90-minute Express Train ride to Tokyo or Ueno Station.
You can also get on the new Shinkansen Train from Tokyo to Iiyama Station. Travel time? 1.5 hours. Once you get off at Iiyama Station, take the Nozawa Onsen Liner bus or ride a taxi going to the village. Both routes will get you to the festival in 20 minutes.
By Car
If you can rent a car or have your own, you can just take a 4-hour drive from Tokyo to the village.
Location Details
Name
Nozawa Onsen Village
Address
389-2502 Nagano-ken, Shimotakai-gun, Nozawaonsen-mura, Toyosato 9817, Japan
Event Date
January 15, 2018
Hours & Fees
19:00 - 22:00 | Free
You Might Like These As Well