Despite having a bad rep, the winter season is well celebrated in Japan. As proof, its cities hold epically wondrous festivities in the middle of the freezing weather just like the Sapporo Snow Festival.
The Sapporo Snow Festival is a week-long winter event held on February of each year in Sapporo, Hokkaido. It all started in the 1950s when a few high school students built snow statues in Odori Park. Who would have thought it would grow into a festival visited by over 2 million visitors every year?
Now one of Japan's famous winter celebrations, it's jam-packed with gigantic ice sculptures, lush food gardens, and bucket list-worthy activities.
Exploring Sapporo: Venues and Activities
What makes the event more exciting is each area offers something different, guaranteed to have Sapporo's visitors discover the true meaning of leisure at every turn.
The Sapporo Snow Festival sites are Odori Park, Susukino, and Tsudome. You can choose to hit all three sites or spend all your time in a single location, up to you. But since it's a week-long festival, there's enough time to explore all the beautiful sculptures, fantastic food, and fun activities in each site.
Here's a quick run-through of anything and everything you can do on all three sites.
The focal point of the snow festival, Odori Park is at the heart of Sapporo where visitors can marvel upon gigantic sculptures and statues made of ice. Aside from massive ones, Sapporo locals also intricately carve smaller figures that look equally impressive.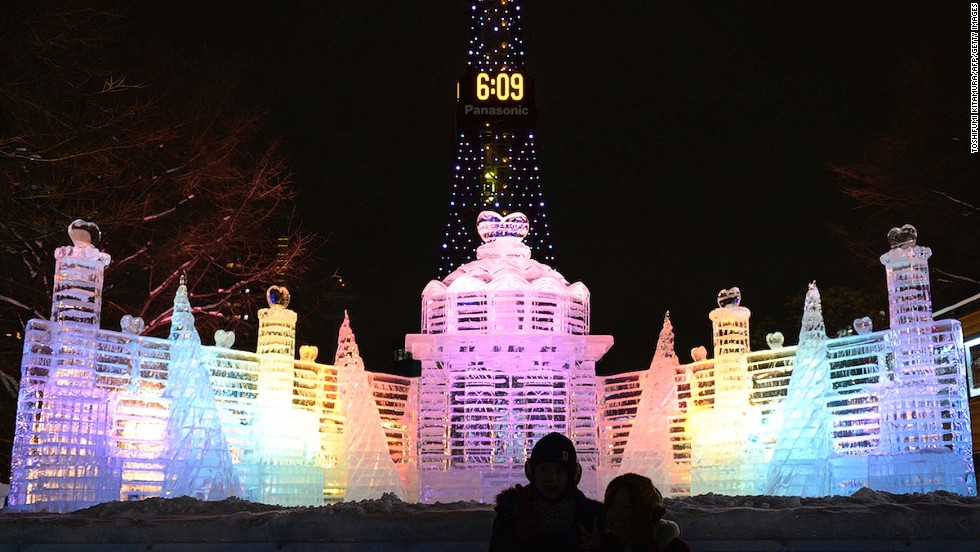 To up the ante, all sculptures are lit using colorful and vibrant lights, making them stand out all the more! They stay lit until 10:00 PM.
The crowd tends to get thicker as the day progresses. If you'd like to avoid the huge flock of people but still enjoy the view, you can pay a visit to Sapporo's TV Tower.
Admission fee to the top observatory deck costs 720 JPY for adults. For day-night visits, it's 1100 JPY. From there, you can see Odori Park and the long stretch of ice and snow sculptures.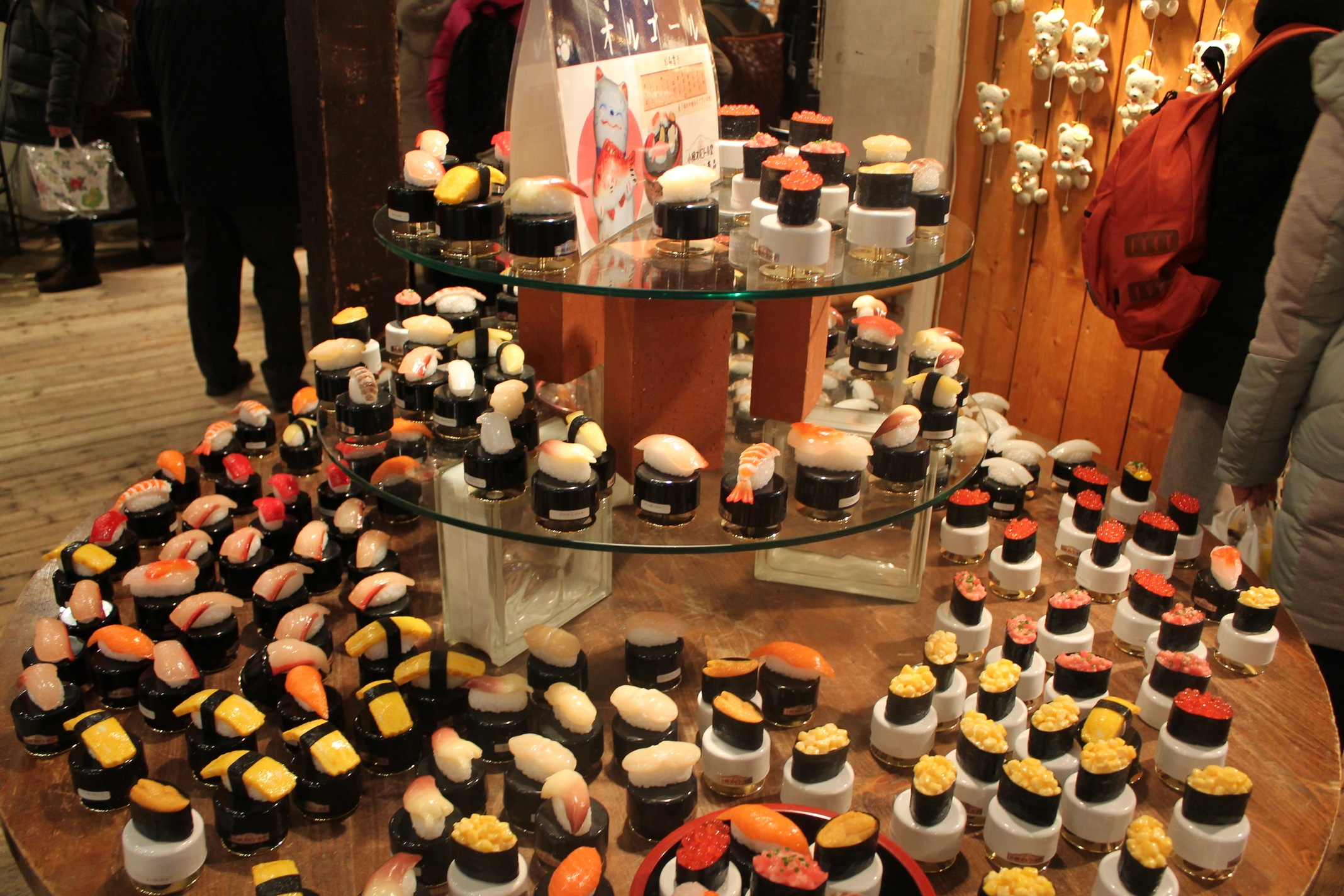 Aside from massive ice and snow sculptures, there are tons of food parks available to satisfy your hunger. If you're an adventurer, you'll get a kick out of winter sports like ice-skating and snowboarding.
Susukino is known as Sapporo's night district and also hosts 60 ice sculptures built by contest participants. You can also get a taste of Susukino's nightlife in snow festival fashion by visiting ice bars serving up Sapporo's local beer and other locally-made drinks.
Tsudome, on the other hand, is the most family-friendly site where you can bring children along to play in the snow.\
Some activities you can enjoy are the Tube Sliders, Snow Raft, Mini Snow Foot-Golf, and Bumper Ball. For memory's sake, you can have your picture taken while buried in the snow.
How to Get There
Just a side note, skip rental cars as streets can get pretty crowded the entire week. To get around, you can either take the subway or just walk your way to the different venues.
You can ride the subway straight from Shin-Chitose Airport going to Odori Park in 2 minutes. From Odori Station to Susukino it's a minute-worth of subway travel while Odori to Sakae (Tsudome) is a 13-minute subway ride.
Location Details
Name
Sapporo Snow Festival
Address
Odori Park, Hokkaido, Japan
Event Date
February 5, 2018
You Might Like These As Well