Crazy about flea markets? We've got you covered! This December, one of the more famous flea market events in the world, Kyoto's Shimai Tenjin annual rummage sale, you'll find the most unusual stuff, great bargains, and rarest finds. It's not just your average flea market so it's easy to see why tourists and locals look forward to this unique shopper experience!
History
The flea market is named after Tenjin, the mortal who turned into the god of scholarship.  Sugawara no Michizane was a poet, politician, and scholar during the late 9th century. He was unjustly exiled and killed by his political rivals. The event is held in honor of his death, which fell on the 25th of December.
What to Expect
The market is held in Kitano-tenmangu Shrine and being that this is a bazaar, hundreds of stalls line up to offer their own blend of idiosyncracies and obsolescence. You can find plenty of items to suit everyone's taste.
You've got traditional pottery and antiques…
To Kimonos and classic paintings.
Even handmade arts and crafts.
For food lovers, delish food stalls that serve a variety of dishes that you can munch on while on-the-go or relish the explosion of flavors while sitting. The common menu includes yakisoba, fried chicken custard pancakes, and takoyaki. For 500 yen or less, you can grab a meal to kick off your shopping spree!
Toy collectors would also enjoy the range of collectibles sold in different stalls.
The choices are endless!
The most important tip, "Haggling is acceptable, just don't push your luck too hard."
The market opens as early as 6 am but the crowd doesn't thicken until 10 am. You can also visit the shrine that's known for its luck stone cows, which you can rub for good karma!
How To Get There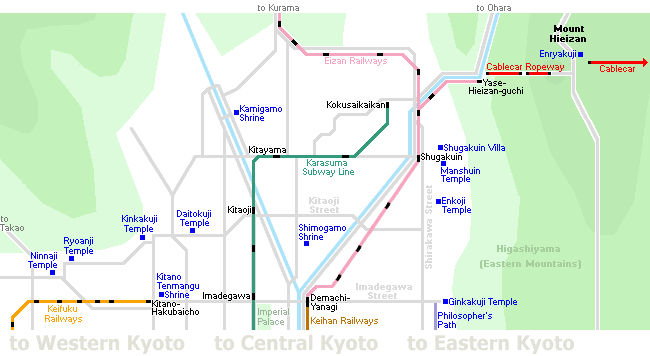 You can reach Kitano Tenmangu Shrine by riding City Bus # 50 or 101 from Kyoto Station. The fair costs 230 yen and travel time is 30 minutes.
You can also reach the venue much quicker by taking the Karasuma Subway Line to Imadegawa Station. Once you get off, ride Bus # 102 0r 203 to reach the shrine in less than 20 minutes.
Location Details
Name
Kitano Tenman-gū Shrine
Address
Bakurochō Kamigyō-ku, Kyōto-shi, Kyōto-fu 602-8386 Japan
Event Date
December 16, 2017
Hours & Fees
6:00 AM - 5:00 PM
You Might Like These As Well